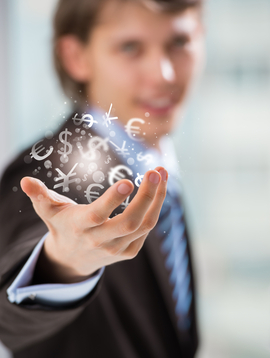 It's no secret; most companies contat at least three liquidity providecrs before making a final decision. In 
DivenFX
's case, for example, the company chose Boston Prime, a partner of 
Boston Technologies
 as its liquidity provider after an extensive review. Explained Roman Mernyi, director of DivenFX, "We are known as free EA and EA hosting providers [and] we'll work only with cross-connected providers that pass our complicated execution verification tests. Boston Prime was able to adjust its systems to facilitate better trading conditions for our high-frequency EA users." Commenting on what FX companies, banks, and asset managers must consider when choosing a liquidity provider, Anya Aratovskaya, who has been with Boston Technologies for three years and is an authority on Eastern European FX companies emphasized, "Searching for a prime broker or a liquidity provider should be the defining challenge in building a successful model of a new or existing business." Aratovskaya has helped numerous companies with their liquidity provider selection. She says the decision should start with some introspection, "In the beginning, you should be certain about WHAT market participant you or your company represents—an individual trading for himself, an individual or company trading its own funds or those of investors or a brokerage company offering forex?" As further guidance, Aratovskaya has prepared several questions that need to be answered as part of the decision-making process. ● How do I trade? ● How long have I been in business, and with whom or what have I already worked? ● How much profit do I make per month (standard lots)? ● What amount per click do I usually send in the market? ● What are the details of my trading style (regarding trading for customers)? "This question may seem tactless, but it is extremely important. You can save a lot of time by stating at the outset that you are an investment fund using high-frequency strategies, thereby reducing the number of potential suppliers," Aratovskaya points out. ● If I am trading using algorithms, do I have a server in the main data centers? ● What platform do I use for trading (your own and trading via FIX API, MT4, cTrader and so on)? When Marina Mikelsone, chief operating officer of 
E-Global Trade & Finance Group, Inc
. was seeking a liquidity provider, she established and communicated her criteria in detail, "As a big international broker we were looking for a regulated liquidity provider that could handle all the aspects of the STP execution (stream liquidity, manage MT4 bridge).  Working with the same provider for liquidity and technology is cost effective and provides additional monitoring security for our clients." "This is how I see a perfect letter or information for a conversation with a potential liquidity provider," said Aratovskaya:
Hello, my name is Sergey. I'm the director of the investment fund Invest Sergey. We are registered under the Cyprus jurisdiction to perform investment activities.
We have been in the forex business since 2013, and we concurrently export and import olive oil. We trade only EURUSD and sometimes AUDNZD, 30-40 lots-per-click usually in the Asian session and hold from 10 minutes to a couple of days.Aratovskaya offers more detailed questions and topics to discuss with any future liquidity partner:
How many trading interfaces does the Prime Broker offer?
If the broker offers more than five platforms, it is worth considering the size of the company. Brokers should have very large teams to provide support for all these interfaces.
What about configurable trade flow?
Some systems are sensitive to spread, some to unfiltered quotes. How easily will the prime broker be able to simulate the trade flow that is convenient to the client?
What are the statistics on negative and positive slippage?
This important, determining component will allow you to precisely calculate your future profit or loss. These statistics also allow you to objectively assess compliance with the proposed conditions of the liquidity provider. Ninety percent of the trades executed without slippage can be only under the condition that the statistic is based on a nonvolatile timeframe of a few hours.
Do you provide the location of data centers and open disclosure of latency maps?
If you live in a small village in Siberia and do not have a VPS server in a data center of the liquidity provider, do not count on a 200-millisecond execution. She concludes, "This is a standard list of questions one should ask. During the conversation, the nuances will be identified, and as a result, a long-term productive and cooperative relationship will be established. Good luck in your search!"

Boston Prime is FSA authorized and offers ultra-competitive spreads, executes with low rejection rates, supports its customers with a knowledgeable technical team and offers a strong partner network to round out its offering, according to the company. Contact information is at: Boston Prime, BT partner, a Prime Broker. Anna Aratovskaya may be contacted at: aaratovskaya@bostontechnologies.com
Contact Us Now
+1 212 319 1717
Or Contact a Local Expert:
Jubin Pejman - Managing Director - US Sales
For US Sales Email Jubin at: jubin@fcm360.com
Jubin has over 20 years of E-Commerce and application hosting and development experience. In his roles at LTCM, JP Morgan's Lab Morgan, GFI Group and Check Free Investment Services he built trading applications for some of the world's largest financial companies. Jubin has helped thousands of organizations with their complex hosting requirements over the past decade.
Peter Heales - Managing Director - EMEA
For EMEA Sales Email Peter at: pheales@fcm360.com
Peter has over 30 years experience in the business. As former head of derivatives operations EMEA at Bear Stearns, European Chairman of the Futures Industry Association and other leadership roles at JP Morgan and ICAP Peter helped numerous clients achieve their goals and run successful operations.